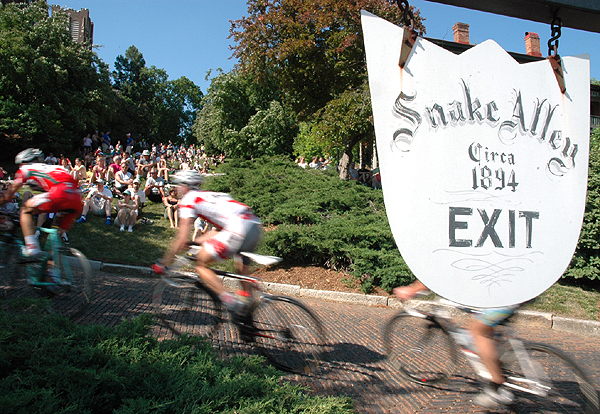 I've been getting a lot of advice.
Been trying to review it and keep it in mind
so when I see *that* spot or *that* corner,
I'll recognize it and remember what I'm supposed to do OR NOT do.
Put on a new chain and a 12/25 cogset.
Eric from MWC
has got it shifting smooth as silk. Sounds and feels a little different, but plan to get used to it tomorrow during the road race. Then I'll preride the course. I've reviewed the start list and think I know who to watch. Not sure what else I can do to prepare. Everyone says this is such a fun race, but I know what cyclists mean by that....it means it was so hard their brains promptly erased the pain with completion giddiness -- that feeling you get from merely surviving something in one piece. I'll be txt'ing the news.
Here's another racer's story
.